Repair Services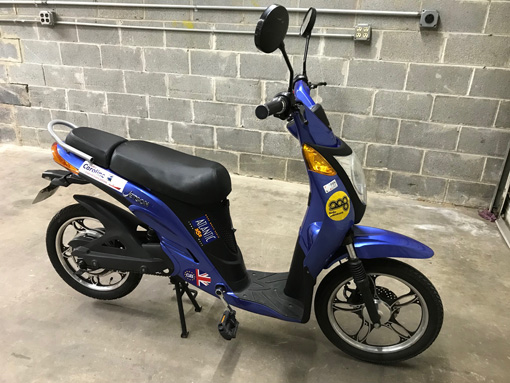 At ElectroScooterWorks we offer an array of services to get your electric vehicle back on the road and keep it running.
Maintenance Check
Bring your vehicle in for our Maintenance Check. Over time many scooters develop loose bolts and connections and chains may stretch. We will test ride the scooter and check and adjust brakes, tire pressure, adjust chain tension, check and tighten electrical connections and check the batteries.
While-U-Wait
We can repair flats, loose chains and electrical connections while you wait. If we have the parts we can perform other repairs.
Christmas Assembly
If you're too busy over the Holidays, we can take some of that pressure off and assembly your bike, Power Wheels vehicle or scooter. During the assembly we will check for missing parts and order them if necessary and pre-charge the batteries so it's ready to ride on the big day.
Pickup and Delivery
Available $25 each way for transport of Power Wheel, bikes and large scooters.

Our Repair Shop
The shop is fully equipped to handle most repairs with convenient drop off and parking. We also stock most of the most replaced parts. If we don't have a part we can usually obtain it withing two weeks. However, many scooters from China are sold by companies that don't offer parts or won't respond to requests so we have to find substitute parts.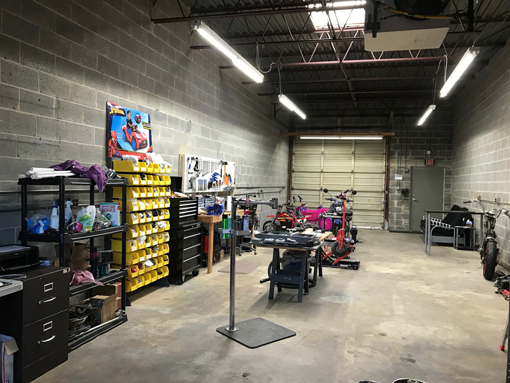 Repair Services | Warranty Work | E-Bike Conversions
About Us | Location | EV Projects | Links | Home
©2018 ElectroScooterWorks, LLC
6751 Mid Cities Avenue • Beltsville, Maryland 20705
240.687.1678
repairs@electroscooterworks.com