Contact us at
240-687-1678 or
repairs@
electroscooterworks.com

Contact us by phone, text or email. We are conveniently located minutes from the Beltway, 95 and the ICC in Beltsville.
Our winter hours are from 10:00 am to 6:00 pm Monday through Friday. Saturday from 10:00 am to 4:00 pm. Sundays by appointment.


About US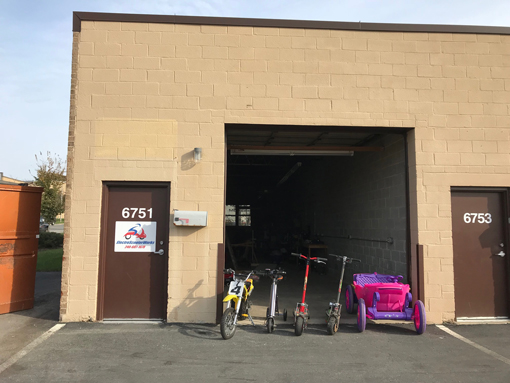 We just moved to our new location in the industrial area of Beltsville, Maryland. The new shop is more convenient for our customers with improved parking and convenient drop off and pickups.

We have been in the electric vehicle business for over 12 years starting out by converting gas powered cars to electric. With scooters becoming popular we started receiving requests to repair electric scooters and bikes and the business has grown. We are an authorized repair center for many popular light electric vehciles.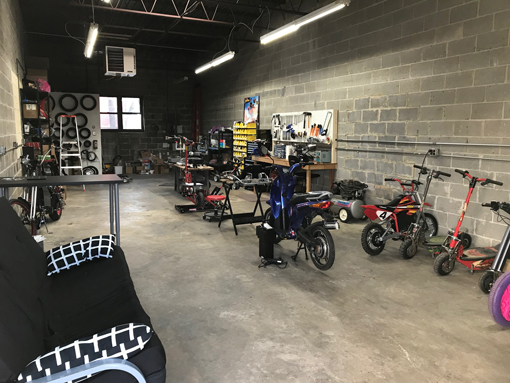 ---
Repair Services | Warranty Work | E-Bike Conversions
About Us | Location | EV Projects | Links | Home

©2018 ElectroScooterWorks, LLC
6751 Mid Cities Avenue • Beltsville, Maryland 20705
240.687.1678
repairs@electroscooterworks.com